Anti Vibration Pads and Mounts

Delta Rubber provide anti-vibration rubber pads and mounts for most noise and vibration reduction circumstances. We have a vast amount of experience and can advise with technical advice as needed to ensure you install the correct products.
Resilient Pads
At Delta Rubber, we stock Tico and Tico-type anti-vibration pad materials for general purpose plant and machinery mounting. This material utilises the excellent natural resilience of cork, together with the mechanical properties of a chloroprene or nitrile rubber binder to produce a material which has become established over many decades as a highly effective and economical method of reducing machinery noise and vibration.
Sizes
Standard pads are available in thicknesses from 1mm to 25mm, up to 1 metre square. Pad size is determined by the loading and the frequency of the major vibrating elements. If necessary we can help with technical advice at the installation stage to ensure you have the right anti-vibration product in place.
Applications
These include Compressors, Conveyors, Air-conditioners & chillers, Fans, Pumps, Generators, Presses, Lathes & Drills etc. The range of applications which can be improved by these materials is virtually limitless.
Tico S anti vibration pad material from Delta Rubber Limited
We now stock Tico S anti-vibration pad material. Please see our Tico S page for more details.
BUY ONLINE
View our buy online range below, you will be redirected to our secure online shop.
View our buy online range by clicking the image below.

DELTA RUBBER LIMITED
Unit 21,
Priory Industrial Park,
Airspeed Road,
Christchurch
Dorset,
BH23 4HD

t: 01425 278011

e: deltasales@deltarubber.co.uk
---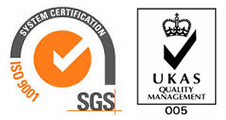 We are proud to be ISO9001 SGS certified. Please download our certificate here.