Cork and Rubber Bonded Cork

Delta Rubber produce cork for many different gasket applications.This versatile material is available in strip, sheet, roll or custom dimensions. If you have a specialist requirement, we are able to manufacture this for you.
Grade
Cork is available in various grades normally bonded with nitrile or chloroprene rubbers for many different gasket applications.
Applications
Our cork gaskets can be used for automotive, electrical switchgear and transformers, in particular where lower bolt loadings are required.
Cork Supply
Your cork can be supplied in rolls, strips, and sheets or punched to specific dimensions as needed.
Gasket grade cork
Gasket grades of cork are readily available in thicknesses from 0.8mm to 6mm. We have a similar material also available for anti-vibration applications – see specific product details on our anti-vibration section.
BUY ONLINE
We offer Tico S pads to buy online, to view please select below.
We offer Tico S pads to buy online, to view please select below.
Please contact us direct for free expert advice on which cork or rubber bonded cork solution is best for your project.

DELTA RUBBER LIMITED
Unit 21,
Priory Industrial Park,
Airspeed Road,
Christchurch
Dorset,
BH23 4HD

t: 01425 278011

e: deltasales@deltarubber.co.uk
---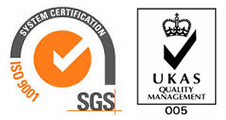 We are proud to be ISO9001 SGS certified. Please download our certificate here.