Electrical Safety Matting

Delta Rubber supply electrical safety matting for protection whilst working on electrical switchboards and high voltage equipment. Our prices are the most competitive in the UK and recently we launched our online shop where you can buy electrical safety matting directly, and choose your electrical safety mat length, width and tolerance. Our range includes IEC61111 Class 0, 650v and 450v.
Shock Prevention
Electrical safety matting is specifically designed to use in front of electrical switchboard and high voltage equipment. It will provide safety for staff against electric shock. This material should be used in any area where a health and safety inspection identifies a risk of electric shock (or even before!).
Sizes
Safety matting can be supplied in 3 widths, 914mm (3ft), 1000mm and 1220mm (4ft). We will supply any length from a metre to a full roll from stock, and our prices are the most competitive in the UK with delivery within 24 hours available.
VIEW ELECTRICAL SAFETY MATTING RANGE AND SPECIFICATION SHEETS & BUY ONLINE:
View our electrical safety matting range below:
Our range of electrical safety matting comprises IEC61111 Class 0 1000v protection, 650v protection, 450v protection and 30000v protection tested to 45000v. Please view our pdf specification sheets below or follow the links to buy from our online range.
---
---
---

DELTA RUBBER LIMITED
Unit 21,
Priory Industrial Park,
Airspeed Road,
Christchurch
Dorset,
BH23 4HD

t: 01425 278011

e: deltasales@deltarubber.co.uk
---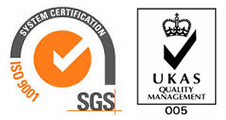 We are proud to be ISO9001 SGS certified. Please download our certificate here.