Hose & Tubing

Delta Rubber have developed a comprehensive catalogue of rubber extrusions, the majority of which are available off the shelf.
If you have a specialist extrusion requirement, we are able to manufacture this for you.
If you are unsure about the type of material you should use for your hose, tubing or ducting please contact us for advice and guidance on how to achieve the best possible results for your project.

DELTA RUBBER LIMITED
Unit 21,
Priory Industrial Park,
Airspeed Road,
Christchurch
Dorset,
BH23 4HD

t: 01425 278011

e: deltasales@deltarubber.co.uk
---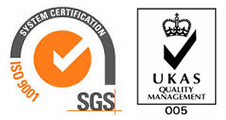 We are proud to be ISO9001 SGS certified. Please download our certificate here.