Rubber Extrusions
We provide bespoke extrusion manufacturing to your specifications and a comprehensive off-the-shelf standard range in a choice of materials
Click here to view and buy online from our selection of common profiles >>
OR
View our complete specialist range below.
Delta Rubber have developed a comprehensive catalogue of rubber extrusions, the majority of which are available off the shelf.
If you have a specialist extrusion requirement, we are able to manufacture this for you, please contact us for free expert advice.
Our extrusions have a variety of applications from glazing seals, door seals, gap filling, bonnet seal, panel sealing, hatches, sliding windows and sliding doors, weather exclusion, dust exclusion and can be used with glass, perspex, acrylic, metal, fibreglass and plastics. We also have Crittall greenhouse seal available, please call for details and to place your extrusion order.
VIEW OUR EXTRUSION CATALOGUES BELOW:
View our extrusion catalogues below:
This is a selection of our specialist profiles, some of which are available from stock. For an approximate size of each extrusion please print off the associated .pdf at 100% - size A4. Some of our extrusions are non-stock items, please check with us for more details.
PLEASE NOTE, PROFILES WHICH HAVE NO ASTERISK ARE ONLY AVAILABLE TO SPECIAL ORDER. PLEASE ENQUIRE.
---
---
---
---
---
---
---
---
---
---
Please contact us direct for free expert advice on which rubber extrusion / rubber seal solution is best for your project.

DELTA RUBBER LIMITED
Unit 21,
Priory Industrial Park,
Airspeed Road,
Christchurch
Dorset,
BH23 4HD

t: 01425 278011

e: deltasales@deltarubber.co.uk
---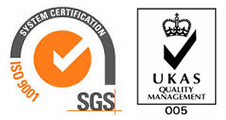 We are proud to be ISO9001 SGS certified. Please download our certificate here.