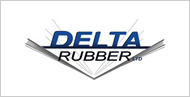 Neoprene Rubber Gasket
Neoprene (polychloroprene) is a synthetic rubber polymer with useful properties, retaining flexibility over a wide range of temperatures. These properties coupled with a resistance to degradation make neoprene a perfect choice for many gasket instances.
We can manufacture your gasket from our general purpose neoprene or our range of specification neoprene to British Standard BS2752-C40, BS2752-C50, BS2752-C60 and BS2752-C70.
We are able to produce your neoprene gasket in small or large volumes, please contact us for advice and more information.
---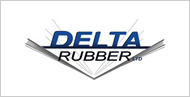 Nitrile (NBR) Rubber Gasket
Nitrile (NBR) rubber offers resistance to oil and fuel, and other chemicals. As a rule, more nitrile within the polymer gives higher resistance but less flexibility with the final product. We offer a range of Nitrile rubber grades suitable for most projects including specification BS2751 BA40, BS2751 BA50, BS2751 BA60 and BS2751 BA70.
Nitrile is retains its integrity over a range of temperatures from -40°C to +108°C making it ideal for automotive and aeronautical applications.
---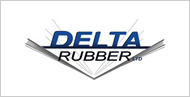 Specification Natural Rubber and general purpose / natural /SBR rubber Gasket
Our specification BS1154 natural rubber, natural shotblast rubber and abrasive grade high quality Natural rubber has excellent resilience, tear and abrasion resistance, and high tensile strength. In addition, natural rubber is resistant to water and mild chemicals, with a high electrical resistance. We also manufacture gaskets using general purpose natural rubber if specified.
We can manufacture your gasket from a seletion of specification natural rubber; BS1154-Z40, BS1154-Z50, BS1154-Z60, BS1154-Y40, BS1154-Y50 or BS1154-Y60.
Natural rubber is suitable for general purpose gasket instances where water resistance is required, or in mechanical environments.
---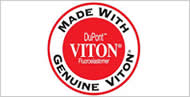 Viton® / Fluorocarbon Rubber Gasket
Black premium genuine Viton® (FKM) has outstanding resistance to chemical attack by oxidation, acids, oils, fuel and petro-chemicals, hot water & steam at temperatures not achievable with other compounds. Highly resistant to atmospheric aging.
This makes Viton® an excellent choice where gasket performance limits must be of a high standard.
---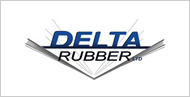 Silicone / Fluorosilicone Rubber Gasket
Our colour range has been tested to and is in accordance with the American Food and Drugs Administration (FDA) 21 CFR 177-2600, BFR XV Empfehlung and colour bleed test according to BFR Empfehlung part B 11 and Directive EC 1935/2004.
Translucent, Blue, White, Red and Black have been approved by WRAS (Water Regulations Advisory Service) for use with potable water at temperatures up to 85°C (185°F). The listing number is 1310541.
These products meet the flammability requirements of FAR 25/JAR 25/CS 25 Appendix F, part 1, (a)(1)(iv) and (a)(1)(v) horizontal flammability tests and Automotive Standard PART 571FMVSS302.
Silicone rubber products have an excellent resistance to ozone, oxidation, ultraviolet light, corona discharge, cosmic radiation, ionising radiation and weathering in general.
---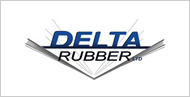 Polyurethane Rubber Gasket
Polyurethane rubber is a high performance synthetic rubber, with excellent abrasion resistance, tear strength, toughness and durability. Our Yellow Polyurethane and Blue Polyurethane is an 80° shore A material, suitable for a wide range of applications with good aging, chemical, oil & solvent resistance.
Our Black Polyurethane is a 60° shore A material, suitable for a wide range of applications and as our Yellow and Blue Polyurethane, has good aging, chemical, oil & solvent resistance.
---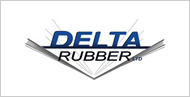 EPDM Rubber Gasket
We can manufacture your gasket from a choice of EPDM grades, our general purpose medium grade EPDM / SBR is 65/70° shore hardness. It has excellent water, ozone and UV resistant properties and is resistant to vegetable oil, acids, aqueous chemicals and steam.
EPDM also has good mechanical properties and abrasion resistance. We also supply WRAS approved potable water grades.
general purpose EPDM data sheet >
---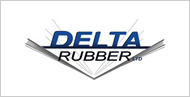 Butyl Rubber Gasket
This premium quality butyl (IIR) rubber is black and has a 65° shore hardness.
Butyl has a very high impermeability to gases, ozone, UV and weathering, and exhibits excellent general chemical resistance. Butyl also has a wide operating temperature range of -40°C to +130°C.
Butyl data sheet >